Lancashire IT Company Revs Up Growth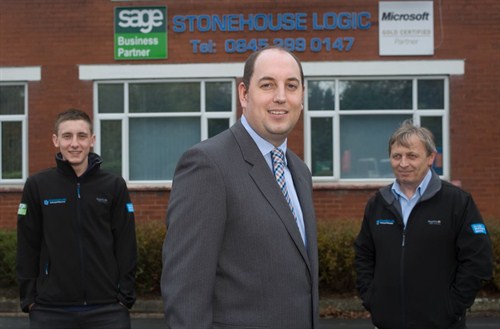 Set up in Burnley, Lancashire, in 1999, Stonehouse Logic installs and manages computer systems for small to medium-sized enterprises (SMEs). As a Microsoft Gold and Sage partner, the company is able to supply customers with IT solutions and comprehensive support for both systems, helping to simplify their supply chains.
When, in 2003, Stonehouse Logic needed to grow its team to cope with increased demand, it turned to Michelin for support.
Stonehouse Logic received a five figure sum from the Michelin Development Fund, which was matched by local authority finance scheme, the Lancashire Rosebud Fund, enabling it to recruit new members of staff. In 2007, the company hired another 12 people with help from the initiative, allowing it to expand its customer base further.
Today, as a result of the help offered by Michelin, Stonehouse Logic has three offices in Lancashire, Greater Manchester and West Yorkshire, with customers across Yorkshire and the North West of England. While Michelin no longer has a site in Lancashire, the Company's guidance to Stonehouse Logic is ongoing.
As Mark Hope, founder of Stonehouse Logic, says: "The support of the Michelin Development Fund isn't just about the funding. It also provides access to an extensive network of other local businesses it has helped, and as such is still playing a vital role in encouraging new business partnerships and securing the long-term prosperity of the Burnley area."
If you're an entrepreneur in Ballymena, Dundee or Stoke-on-Trent, why don't you see what the Michelin Development Fund could do for you and your business?