Michelin Development Sponsors the Chamber Business Champions 2022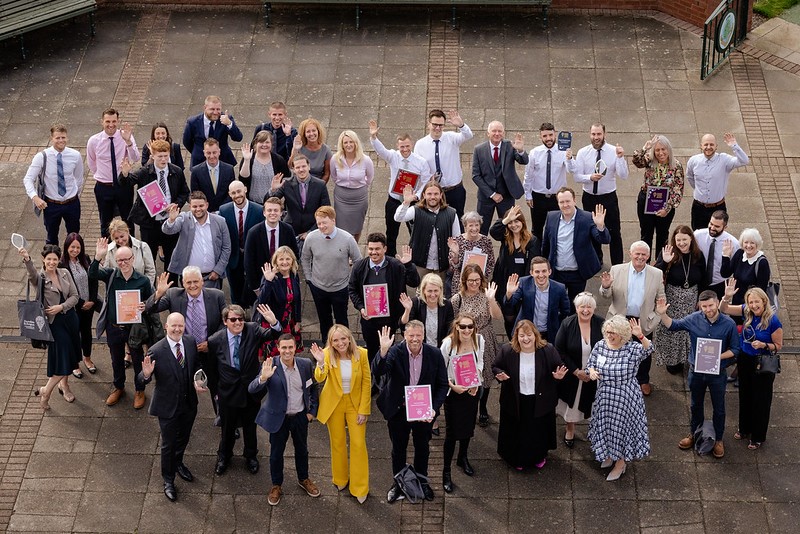 Dundee & Angus Chamber of Commerce (DACC)  announced the winners of their prestigious Chamber Business Champions for 2022 at an event held at Carnoustie Golf Hotel. 
The awards, which launched on 23 May and sponsored by Michelin Development Ltd, Spaces Taylored, Zero Waste Scotland, Castle Water and Zettle by PayPal, called on Chamber Members to nominate themselves in four categories: Net Zero, Future Workplace, Digital Innovation and Future Skills.
Over 30 businesses put themselves forward and, after 3 hours deliberating, the shortlisting process saw ten businesses go through to the finals to pitch their reason why they should be crowned Chamber Business Champion 2022.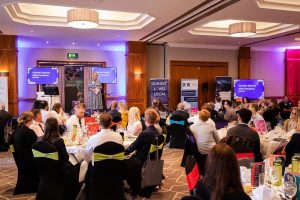 The judging panel, made up of Laura Rhoney (DACC), Kelly Fairweather (The Selkie, At Your Service Scotland and Board Member at DACC), Kevin Matthew (madeat94 and Board Member at DACC), Claire Easy (Castle Water), Harry Nutter (Zettle by PayPal) and Lesley McMurtrie (Zero Waste Scotland) had a tough two days deliberating over the finalist pitches. Members of the public also had the opportunity to take part in the public voting with over 1,500 votes being placed.
Laura Rhoney, DACC COO said "The judges had such a difficult job this year, deciding between these fantastic companies and entries could not have been harder, the presentations were delivered with such passion and the standard was very very high.  The winners that we selected impressed each and every judge across the board, these companies are leading the way in all their winning categories and the judges and I personally were delighted to have been asked to be part of the awards this year and would like to say a massive well done to all the entrants and congratulations to all the winners"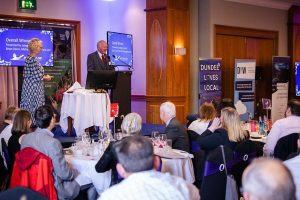 The winners in each category were 
Net Zero – sponsored by Zero Waste Scotland – Winners Albacom Ltd
Future Workplace – sponsored by Spaces Taylored – Winners ALTAR Group
Digital Innovation – sponsored by Zettle by PayPal – Winners Dundee Rep and Scottish Dance Theatre Ltd
Future Skills – sponsored by Castle Water – Winners Street Soccer Scotland
One business from the four was also crowned overall winner, sponsored by Headline Sponsor, Michelin Development Ltd. The judge's vote was unanimous in naming Street Soccer Scotland as the overall Chamber Business Champion 2022.
Kelly Fairweather said "The work that Street Soccer are doing both regionally and nationally is changing lives. The team are supporting far wider than their business needs, it's hitting the wider community as well. The impact Street Soccer Scotland is having in Dundee is shown across every angle of their work and their pitch made an emotional impact on the judging panel. Helping to rebuild lives, self-belief and supporting their players to gain more confidence is changing the social economic landscape of the City."
Alison Henderson, DACC CEO said "I'm hugely proud that the Chamber is helping shine a spotlight on these amazing finalists across Dundee & Angus. We're very grateful to the sponsors and judges for helping us make this happen. Gathering two hundred people together in Carnoustie to celebrate the business community in this way is a great achievement at a time when we know that the business community is facing some difficult challenges. Focusing on the positives helps us all feel enormously proud of the many incredible businesses in our area."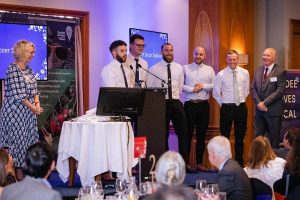 Published: May 2022