Michelin Development helps Slemish Design Studio Architects build on 10 years of success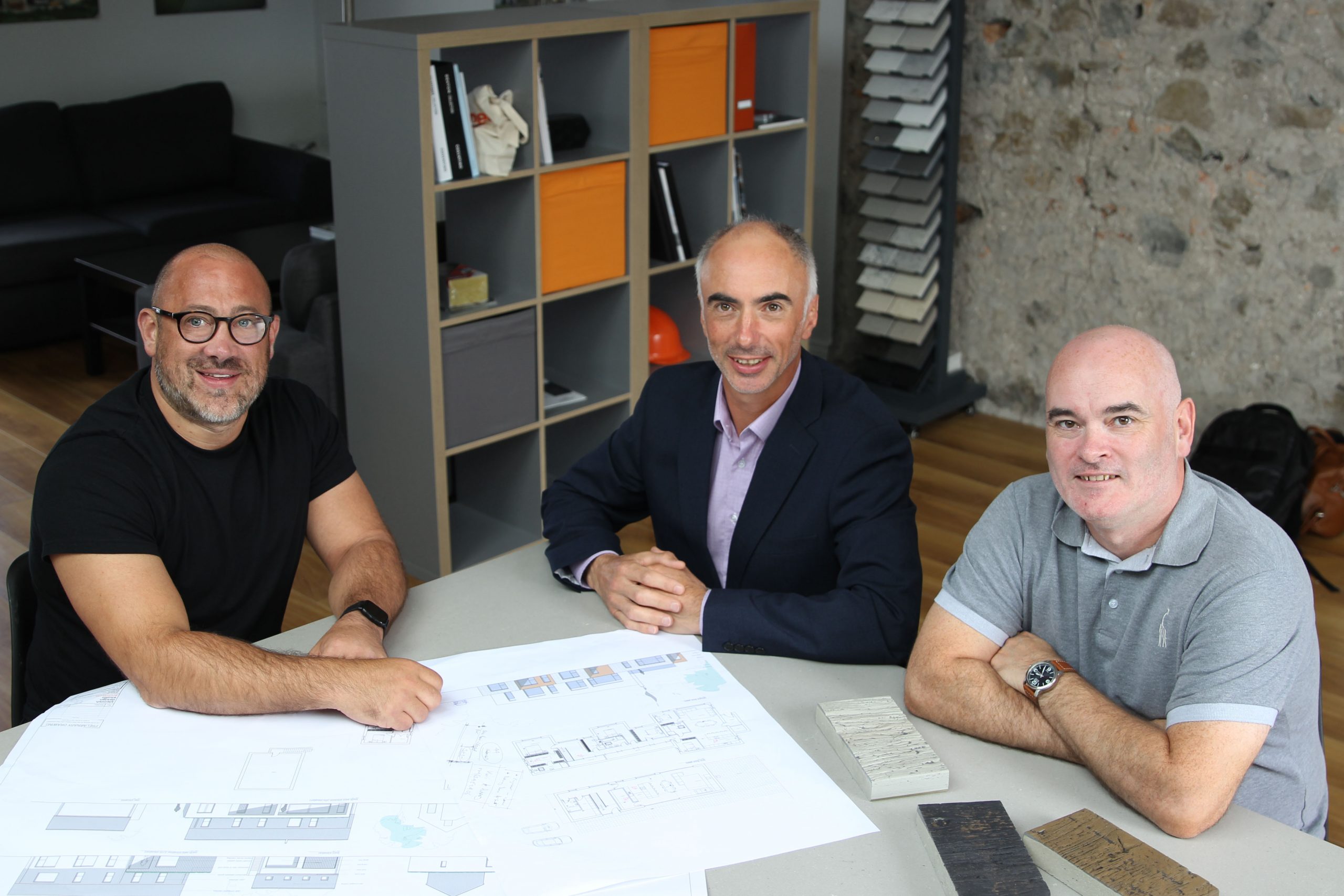 A County Antrim architectural and planning consultancy is building for future growth as it approaches its tenth anniversary, with support from Michelin Development.
Since its launch in 2012, Slemish Design Studio Architects has built up a following across a national and international client base with its stunning properties, built in harmony with their surroundings across Northern Ireland and the Republic of Ireland.
A number of the projects are being specified by clients returning home after years working in locations including Dubai, the Bahamas, Australia and the US.
Spurred on by the lockdown, they have wanted to move back home and bring a blend of luxury inspired by their overseas lifestyles, featuring the natural materials, environment and landscape of the island – and the latest renewable energy techniques.
Founded by Steven Bell and Joe Magill, Slemish Design Studio Architects is located in Raceview Mill, midway between Ballymena and Broughshane.
From there a team of six – including RIBA, RIAI, ARB and RSUA architects and a number of CIAT members – work in a light and airy studio, featuring a contemporary design that stills retains the natural features of the old mill building.
Their passion for innovative, quality design, coupled with a personal and attentive customer service, has seen the business plot a strong growth curve.
Joe Magill, who studied architecture at Queen's University Belfast and the University of Nottingham, said: "We are seeing a trend with people from the length and breadth of Ireland returning back home after living around the world.
"They want homes built in a traditional style, with a contemporary twist.
"We have now worked in 26 of the 32 counties across Ireland to create dream properties of style, substance and sustainability.
"There's a value in what can be achieved in Ireland, and people are also looking to be closer to their families due to Covid."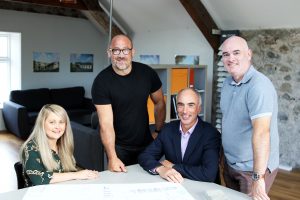 To support its growth ambitions, Michelin Development has provided two low-interest loans to Slemish Design Studio Architects, which have been used to support marketing activities and also the purchase of 3D visualisation technology, to bring their ideas to life for clients in a highly engaging and informative way.
Fellow director Steven Bell, said "Michelin Development has really listened to what we need, offered us advice and helped us to grow and thrive.
"The first loan offered a critical boost for the business in terms of our marketing and brand recognition.
"The second has helped us to forge ahead with the 3D technology, which has taken us to the next level in terms of interaction with our clients and suppliers.
"The support has brought surety, comfort and provided a safety net for us to grow."
Targeted at manufacturing, engineering or service sector (B2B) businesses with fewer than 250 employees, Michelin Development provides funding and advice to local firms to drive economic growth in areas around where it has, or had, manufacturing facilities.
The programme supports high-potential, small and medium-sized enterprises in and around County Antrim, excluding Belfast, through services including unsecured, heavily subsidised loans, as well as free, independent and expert advice to pave the way for growth.
Loans of up to £50,000 are available, and they can be used to lever additional funding from other sources.
Noel Mulholland, of Michelin Development in County Antrim, said: "Slemish Design Studio Architects has achieved great things in the last 10 years.
"We are very pleased to have supported them on their growth journey."
"Michelin Development works closely with other stakeholders, including Mid and East Antrim Borough Council, to ensure a complete package of support is available to help businesses start-up and grow in the area."
Date Published: 27 October 2022