Michelin Development helps BESPRA LTD make light work of industry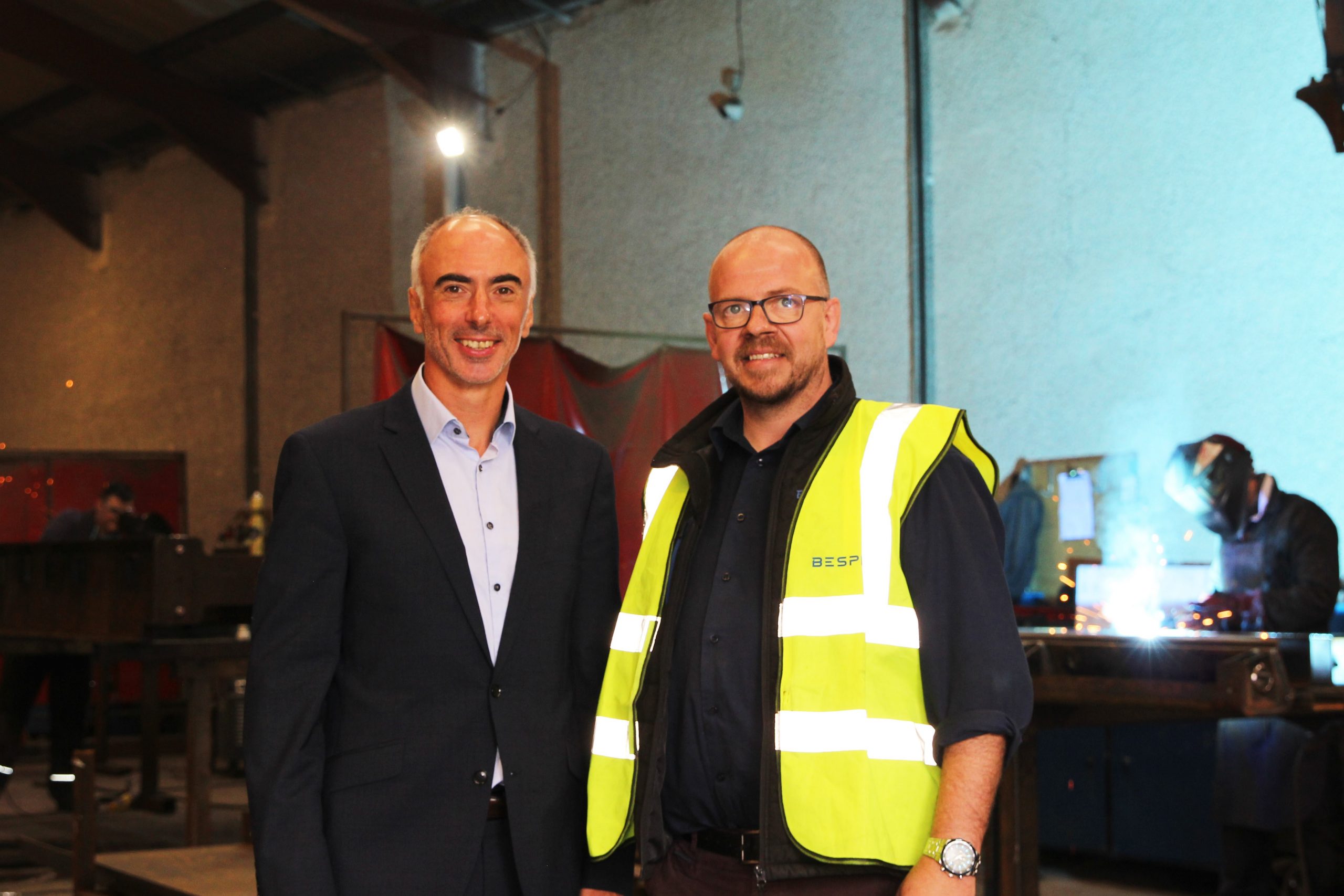 A County Antrim company, which is developing new technology to transform mobility in the heavy lift manufacturing industries, is on track for growth with support from Michelin Development.
RotoRyze is an innovative system that streamlines the fabrication process in the manufacture of goods, including agricultural and marine products, turbines and prefabricated buildings.
Launched by Ballymena-based BESPRA Ltd, it enables heavy products to be easily lifted and rotated through 360 degrees to pinpoint accuracy on a jig or a cradle, speeding up access for assembly teams.
Michelin Development has supported BESPRA Ltd with the purchase of a high specification plasma cutter and press, enabling the business to accelerate the launch of its technology and enter new global markets.
Noel Mulholland Head of Michelin Development UK, said: "BESPRA Ltd's new technology helps heavy manufacturers to increase their capability and benefit from new advances in health and safety.
"With support from Michelin Development, and the wider Northern Ireland business community, the company is now gearing up to take this pioneering heavy lifting technology to global markets.
"It's exciting news for the local economy, as we build on the traditional manufacturing and fabrication heritage of the region and develop it in line with new technological breakthroughs."
Michelin Development supports high-potential, small and medium-sized enterprises in and around County Antrim, excluding Belfast, through unsecured, subsidised loans.
Targeted at manufacturing, engineering or service sector (B2B) businesses with fewer than 250 employees, loans of up to £50,000 are available, and they can be used to lever additional funding from other sources.
As well as Michelin Development, BESPRA Ltd has been supported by Invest NI, Mid and East Antrim Borough Council and Ballymena Business Centre.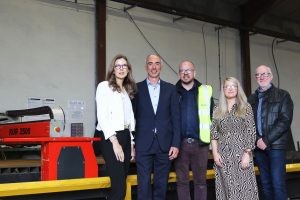 Paul McGuckin, CEO of BESPRA Ltd, said: "The development of RotoRyze is an exciting chapter for BESPRA Ltd, which is in its 10th year of trading and has grown from a small ornamental and architectural fabrication business to a multimillion pound turnover with 25 employees.
"With support from Michelin Development and the region's other business support partners, we are gearing up for growth, creating quality jobs and looking to the future.
"As a result, we are able to focus on further development and enhancements to our workpiece manipulator technology, of which RotoRyze is a prime example.
"At the moment we are working with one of Northern Ireland's leading academic institutions on a research project of how to incorporate RotoRyze into a robotic welding cell."
Information on BESPRA Ltd can be found at www.bespra.co.uk
Date of publication: 09/05/2023