China Production returns to Staffordshire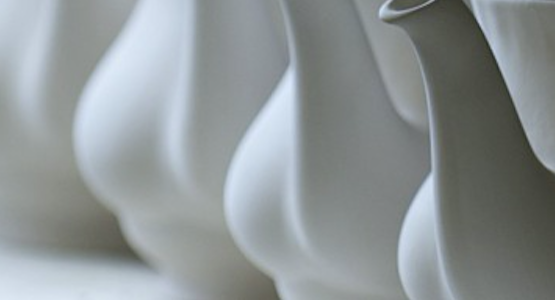 A local pottery business in Stoke-on-Trent has created 20 jobs after bringing production back to North Staffordshire.
A few years ago most of the china production was outsourced by Roy Kirkham and Company, but now investment in machinery has seen the majority of this manufacturing return to the City.
Manufacturing was originally moved overseas in the face of cheap imports from the Far East, but tariffs introduced by the EU, rising costs in traditionally much cheaper economies and strong demand for fine bone china made in England have made UK production viable again.
The company believes it will see an increase in sales as a result of the reintroduction of the "Made in England" back stamp.
Funding for the project was backed by Michelin Development amongst others, and it was used to upgrade two kilns with computerised controls and a heat recovery system to recycle energy from the burners. Thermal efficiency improvements have also been made to the building's interior walls and ceilings.
Ian Kirkham, son of Roy Kirkham and Managing Director of the business, has been thrilled to increase their UK production and in doing so create more jobs for the local community.
He thanked Michelin Development for all their support – both the financial assistance and for marketing advice – both of which have been invaluable.
Mike Cole, Director of Michelin Development, added: "This has been an extremely rewarding project to be involved in. The team at Roy Kirkham Tableware has worked tirelessly to put together the investment needed to increase production in Stoke-on-Trent and we are delighted to have been able to play a part in that. We wish them every success." For more information, visit www.roykirkham.co.uk