Artificial intelligence mining business plots growth curve with Michelin Development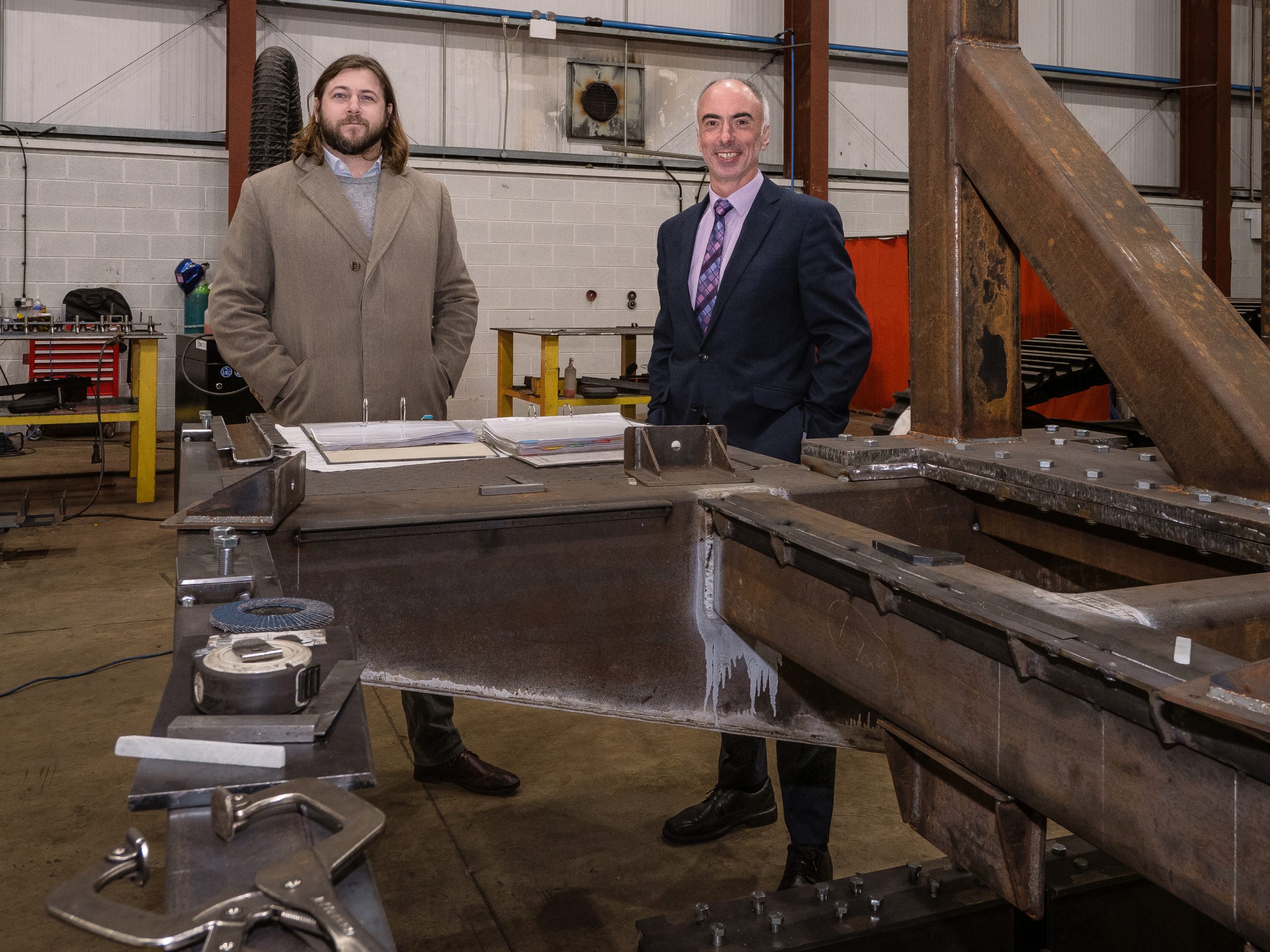 A Northern Ireland company, putting safety first in mineral mining technology through the use of artificial intelligence, is gearing up for growth.
Tribe Technology Group moved from Australia to open a new manufacturing centre in Mallusk in 2021, where it has developed pioneering Reverse Circulation Drilling technology, which removes workforce risk while significantly increasing drilling time.
This fully automated solution enables works to be controlled remotely in a clean, cool environment rather than actually on the rig in hot and challenging sites – and the company is now creating 18 new jobs to meet industry demand, with more set to follow later in the year.
Tribe Technology Group has been supported in its move to Northern Ireland by Michelin Development, which offers funding for projects that have the potential to create high-quality, sustainable jobs in the County Antrim area outside of Belfast.
Noel Mulholland, Head of Michelin Development UK, said: "Tribe Technology Group's focus on safety and innovation sets it out as exactly the type of company we are looking to support.
"It's great news for the regional economy that the business is on track to create further jobs in the area, with opportunities to work on next-generation technological projects."
New roles are being offered at Tribe Technology Group across trades and professions including fabricators, mechanical and electrical fitters, design, software and manufacturing engineers and bid writing.
Charlie King, Tribe Technology Group's Managing Director, who founded the company in 2019 after years working on rigs in Western Australia, said: "We are advancing forward and are now looking to recruit as we move to the next stage of business growth.
"It's exciting to be scaling up this technology in County Antrim.
"The region has a strong heritage in engineering and we are well-placed to tap into local expertise, with the support of Michelin Development."
Date of Publication: 27th February 2023, Ballymena