Michelin Development helps Dundee life sciences business to expand international offer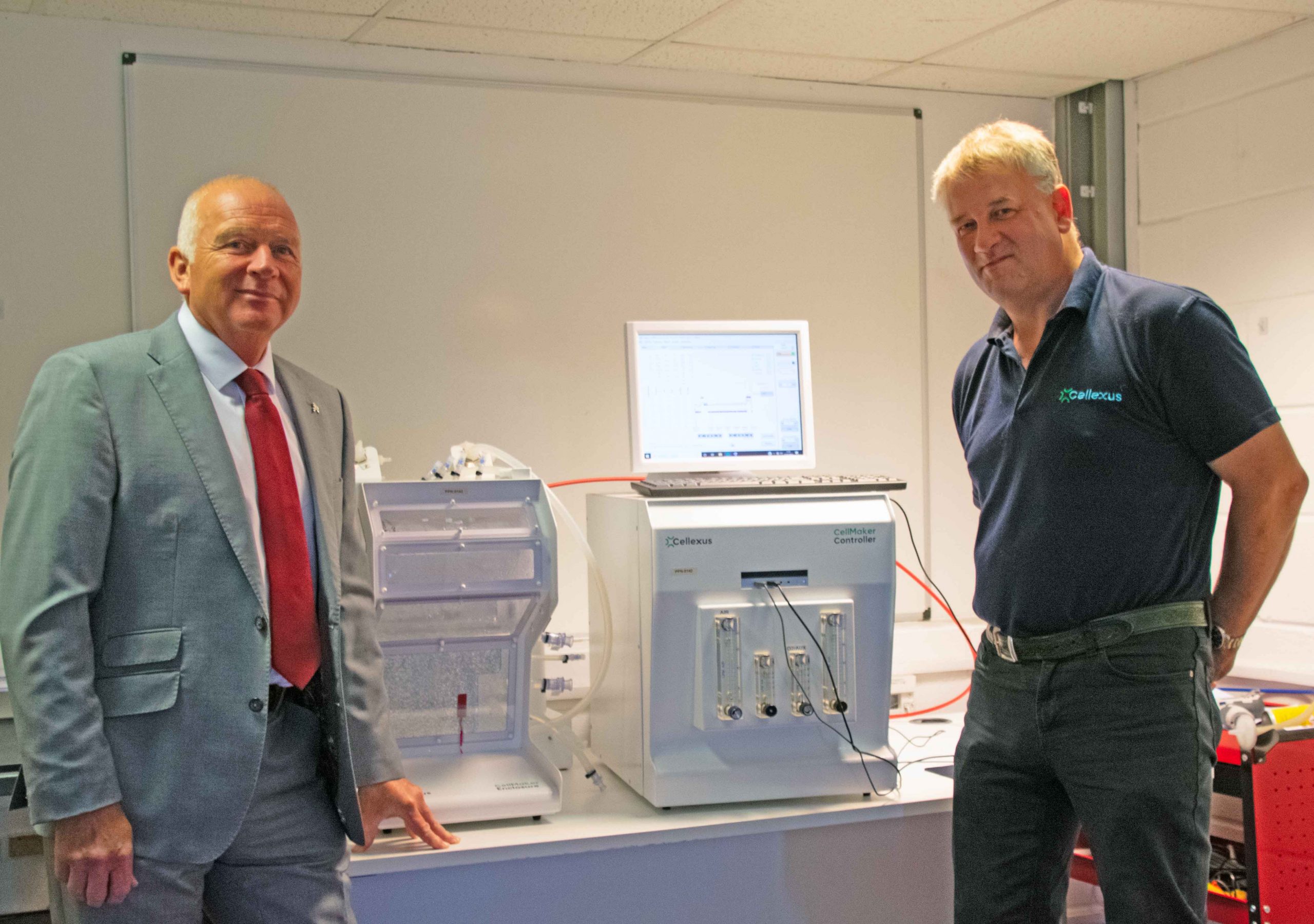 A Dundee-based business, which is putting innovation centre stage in the life sciences sector, is on track for global expansion with support from Michelin Development.
Cellexus, based in Mayo Avenue, is being supported by Michelin Development with a low-interest loan to enable the company to strengthen its offer in key markets in Europe, as well as the US, Canada and South Korea.
The business manufactures single-use bioreactor systems, which deliver a unique way of aerating and mixing materials using airlift technology, to improve and simplify cell cultures and fermentation.
With a global footprint already extending to 11 countries, Cellexus is now looking to broaden its international horizons, targeting the expansion of its team from eight to 20 people and taking turnover from £1.25 million to £10 million within the next five years.
Cellexus is headed-up by Gavin Hands, who has identified opportunities to tap into the city's expertise in life sciences, fostered by the University of Dundee's expertise in the sector.
Gavin Hands said: "We are at an exciting stage in the businesses, with a highly developed product, which involves every machine being built in-house in Dundee by our team of engineers, coupled with the ability to offer a bespoke solution for each of our clients.
"From this strong base, we applied to Michelin Development to help achieve the next stage in business growth.
"The application process has been very straightforward and involved us demonstrating the future value of the business and its positive impact on the local economy.
"Michelin Development is a great initiative for the Dundee business community and is helping us with our vision to build something here in the city."
The Michelin Development programme supports high-potential, small and medium-sized enterprises in and around the Dundee and Angus region, through services including unsecured, heavily subsidised loans, as well as free, independent and expert advice to pave the way for growth.
Loans of up to £50,000 are available, and they can be used to lever additional funding from other sources.
Brian Cairns, of Michelin Development in Dundee, said: "Cellexus is a high technology business, in tune with emerging sectors.
"It has pioneered revolutionary biotechnology and we are very pleased to be able to offer support to help the company grow globally."
Michelin Development is backed by a steering committee made up of organisations including Michelin, Angus Council, Business Gateway, Dundee and Angus Chamber of Commerce, Dundee City Council, Scottish Enterprise and the Royal Bank of Scotland.
Brian Cairns added: "Michelin Development is here to support employment in and around the city by helping high-potential firms and entrepreneurs turn their ambitions into reality.
"To qualify, businesses need to employ less than 250 people and operate in the manufacturing, engineering or business to business services sector.
"Applications must be supported with a viable business plan, together with relevant financial accounting information, and also demonstrate the potential to create high-quality jobs."