Plan for expansion given major boost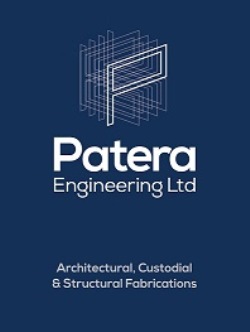 A FAMILY business has been able to press ahead with plans for expansion thanks to a major boost from the Michelin Development Fund.
Patera Engineering Ltd is using a £35,000 loan to support investment in new equipment at its 50,000 sq. ft premises in Fenton.
The money has already helped the company to increase turnover to more than £4 million and will lead to up to 20 new jobs over two years.
Shaun Lees, managing director of Patera, said: "We wanted to improve the capability and capacity of our manufacturing lines and that meant a major investment.
"We've brought in a lot of new MIG welding equipment and we'll be introducing an element of robotics later this year.
"A lot of our work is in the construction industry, where there's now much greater demand for modular components requiring off-site manufacturing.
"So this is a vital project that will ensure we can continue to deliver the levels of service on which we have built our business and our reputation."
Michelin Development offers direct support to the business community by delivering access to finance to small and medium-sized enterprises.
Up to £50,000 is available for a wide range of projects that can demonstrate the potential to create quality, sustainable jobs.
Shaun has been quick to see the benefits of the fund.
He added: "We sourced a loan three years ago when we moved into a new factory in Fenton and now we've repeated the process.
"It's an attractive and efficient way of improving cashflow and it has been an absolute Godsend to us.
"It's great that a company like Michelin is doing so much to support local companies like us who want to succeed."
Patera Engineering was founded in 1988 by Shaun's father Chris, who is now Operations Director.
The company, which specialises in structural, architectural and custodial fabrications, has since undergone significant expansion and now employs more than 50 highly-skilled staff.
Shaun said: "We have grown massively since we first approached the Michelin fund three years ago.
"Turnover is now beyond £4 million and our latest expansion project will ensure we're in a great position for the future.
"It's good that Michelin realise our ambition is not just a pipedream and that we're an attractive prospect with the drive and passion to achieve our goals."