County Antrim manufacturer goes for growth with Michelin Development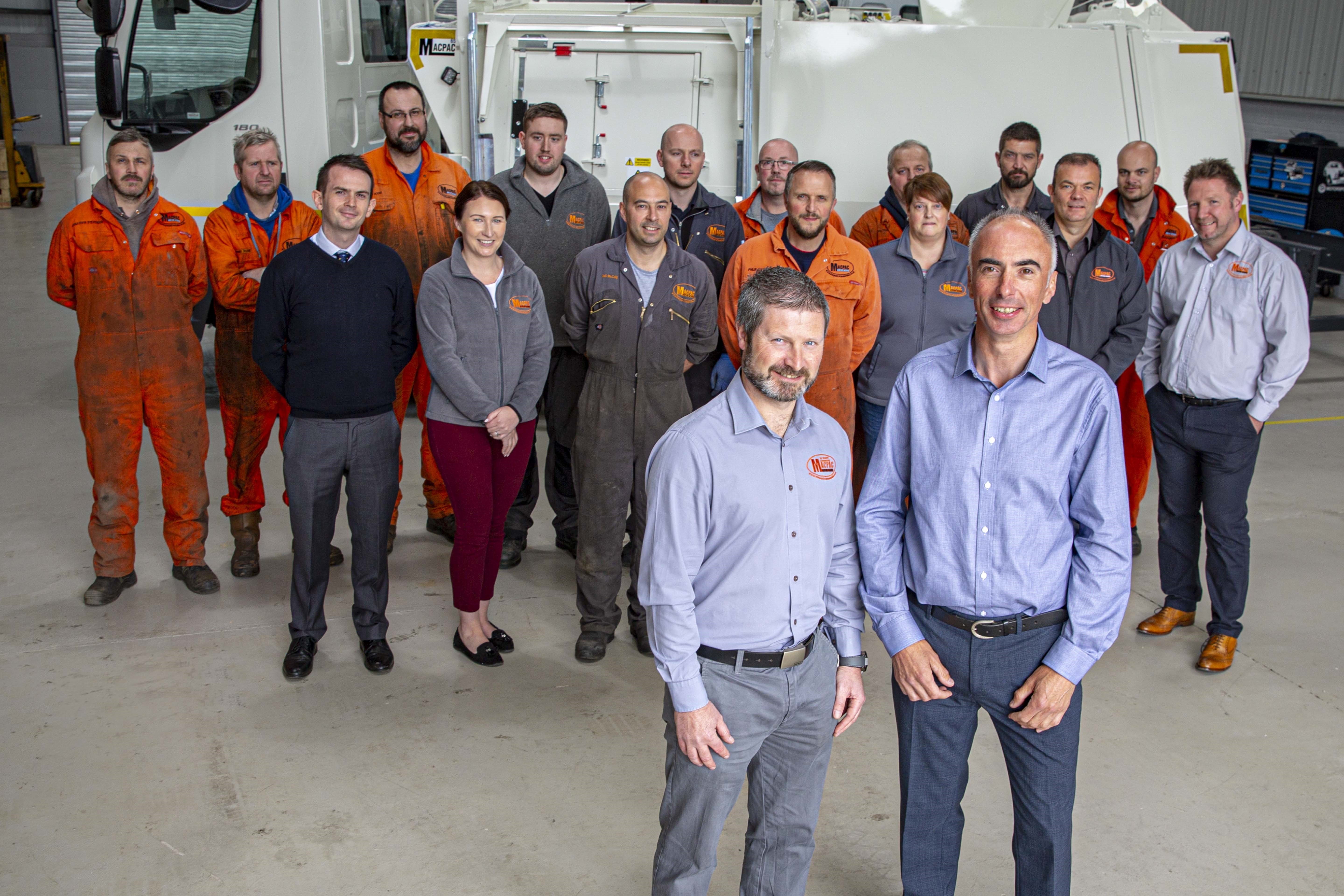 An Antrim-based manufacturer is expanding following a £40,000 cash injection from Michelin Development.
In the last 12 months, Macpac Refuse Bodies has seen its order book increase by 50 per cent – and is on target to repeat the same double-digit growth over the next year.
Macpac builds and fits specialist units to waste and recycling vehicles operated by local authorities and private companies across the UK.
The units are designed to increase the efficiency of the waste collection process at the same time as maximising operator safety.
Growing demand for the bespoke units has seen the creation of eight jobs at the company since 2018 with the business developing a new, 15,000 sq ft manufacturing centre at its base in Springfarm Industrial Estate.
Macpac applied to Michelin Development to help fund the new workshop area, including the installation of an overhead crane to boost productivity.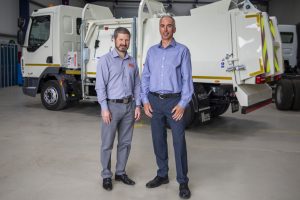 A video about the project can be found at: https://youtu.be/dFKcjEgjlAs
Michelin Development offers subsidised, unsecured loans of up to £50,000 for projects that have the potential to create high-quality, sustainable jobs in the County Antrim area – but excluding Belfast. Applicants must be in the manufacturing or business to business service sectors.
David Hyde, Macpac's head of sales, said: "The refuse bodies are built to in-house designs and fitted to trucks including brands such as Volvo, Mercedes, DAF, Iveco and Isuzu.
"We have engineered the bodies over the years to provide a number of benefits, developing a robust, safe unit, capable of carrying a high payload.
"Of particular significance is our ability to offer side loading designs, which are becoming a preferred option for refuse collection on busy roads and dual carriageways because of operator safety reasons.
"The smaller size of Macpac units also means better fuel economy and access on smaller rural collection routes.
"Michelin Development has been key in helping us to achieve our growth plans, and the whole process of dealing with them has been an absolute pleasure."
Noel Mulholland, business development manager at Michelin Development, is keen to hear from other businesses in the area looking to gear up for the next stage of growth.
Mr Mulholland said: "Macpac Refuse Bodies is an example of a growing County Antrim business, gaining sales traction, creating jobs and underpinning the growth and sustainability of the regional economy.
"Our message to other businesses in a similar position is not to miss out.
"We are committed to the development of our local economy by providing support to small- and medium-sized businesses with a viable business plan to create sustainable jobs."
The programme provides an opportunity for Michelin to support the regeneration of the local business community and in particular the creation of quality sustainable jobs.
Issued on behalf of Michelin by Shepherd PR. For further information please contact Jane Shepherd or Jo Foster. Email  jane@shepherd-pr.com or jo@shepherd-pr.com or call +44 (0)1538 308685.
Date published: 11/10/2019